Upcoming Events
with Sandy Gross
Sat, January 19th Noon to 5pm
with Swami Atmarupa & Sandy Gross
2/8, 2/10
with Deb Smith
Friday, Feb. 15th 5:30 to 7:30pm
with Swami Atmarupa
Sat. March 2nd 2:00 to 4:00 pm

Our Teachers' Qualifications
Nearly all Atma Center instructors have completed Level One Accreditation as SATYANANDA YOGA® teachers, which requires a minimum of 2 years of study. Trainees must undergo written assessments and must student teach 20 weeks of classes under the guidance of a senior instructor. All teachers maintain certification in First Aid and CPR. This training far surpasses the 200-hour registration level of the Yoga Alliance.

Several teachers have completed Level Two Accreditation, which necessitates an additional 2 years of study and comprises over 2000 hours of training, making this level of training equivalent to a college degree.

All Satyananda Yoga instructors must also document continuing education, agree to abide by a code of ethics and maintain accreditation in Satyananda Yoga and registration with Yoga Alliance.
All other instructors must meet a parallel set of requirements that demonstrate their advanced training to join the teaching staff.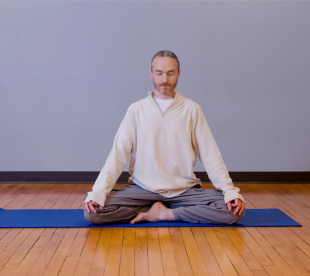 Names and initiations: what they mean
Many of our instructors have received initiation (diksha) into this lineage of yoga, which means they have made a formal commitment to deepen their knowledge, serve others through teaching, and further the development of yoga as a tool for health on all levels. Some instructors also receive Sanskrit names which they use when teaching. The names are meant to reveal the innermost part of the self which is to be developed through the practice of yoga.