Upcoming Events
with Sandy Gross
6pm to 8pm
12/4, 12/11, 12/18
with Swami Atmarupa & Sandy Gross
12/7, 12/9, 1/11, 1/13, 2/8, 2/10
with Swami Atmarupa
Friday, Dec 7, 7-8:30 AM
Open to All-Please Preregister
with Deb Smith
Sunday, Dec 9
3:30pm to 5:30pm

Gita, Lynn Kennedy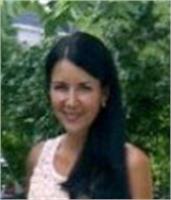 Gita has been a student of Satyananda Yoga since 1998. She credits the Satyananda discipline with helping her overcome a nagging back injury. She is a level 2 accredited Satyananda Yoga® Teacher and holds a Diploma of Satyananda Yoga Teaching.
Gita, Lynn Kennedy instructs the following:
Foundation B/C is the perfect class for those who want a bit more of a challenge but don't feel they are quite ready for Foundation C. Modifications will be provided as needed.




A more vigorous class for increasing fitness. Includes breathwork & meditation. Prior yoga experience and knowledge of sun salutation is helpful.




A class based on Swami Niranjan's yoga capsule for optimal health. Knowledge of Sun Salutation required.




Improve your flexibility, strength, and stamina and learn basic breathing and stress relief techniques. The practices in Foundation A can help relieve and prevent degenerative conditions like arthritis, high blood pressure and back problems.



Suitable for all regardless of fitness level, health conditions or age. Teachers will provide modifications for your unique needs in this non-competitive environment.




Each technique in this class is presented with different options so you get a practice customized for your own strengths and needs. Every class includes yoga postures for strength and flexibility along with breathing practices and meditation for stress relief.