Upcoming Events



Deep Relaxation - Science of Yoga Nidra
with Swami Atmarupa
Saturday, Jul 29, 2-4:15 PM



Beginners' Workshop


with Gita
Sunday, Aug 6, 10:30 AM-12:30 PM



Yama & Niyama Monthly Study Group


with Swami Atmarupa
Sundays, 4-5:30 PM
Aug 13, Sep 10, Oct 8, Nov 5
Attend one or all!



Yoga at the Museum


with Atmadarshan
Theme is Opposites
August 19, Saturday
11 AM-12:30 PM


2017 INDIA TRIP!
with Swami Atmarupa
Trip includes a course with Swami Niranjanananda, visits to two Ashrams, sightseeing and much more!
Nov. 25th-Dec. 19th


Gita, Lynn Kennedy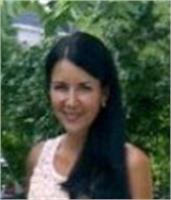 Gita has been a student of Satyananda Yoga since 1998. She credits the Satyananda discipline with helping her overcome a nagging back injury. She is a level 2 accredited Satyananda Yoga® Teacher and holds a Diploma of Satyananda Yoga Teaching.
Gita, Lynn Kennedy instructs the following:
Each technique in this class is presented with different options so you get a practice customized for your own strengths and needs. Every class includes yoga postures for strength and flexibility along with breathing practices and meditation for stress relief.




These classes are best suited to those with some previous yoga experience. This level of practice increases core strength and flexibility through an exploration of more classic postures and the poses of Sun Salutation. Breathing practices and meditations increase lung capacity and relieve stress.


Beginners may attend if they have good health and a good level of fitness. These classes are more challenging than Fundamental Yoga.




A more vigorous class for increasing fitness. Includes breathwork & meditation. Prior yoga experience and knowledge of sun salutation is helpful.




These classes are suitable for beginners, those with health challenges, and more advanced practitioners of yoga who wish to refine and deepen their awareness.

Improve your flexibility, strength, and stamina and learn basic breathing and stress relief techniques that can help relieve and prevent degenerative conditions like arthritis, high blood pressure and back problems.




Learn the basics of yoga in a supportive environment. Includes a sample class and a discussion:

- What is yoga?

- How can I get the most out of my yoga practice?

- What do the words "asana" and "pranayama" mean?

- What makes this style of yoga unique?

… and more.

ENROLLMENT IS LIMITED to assure that you receive the personalized attention you deserve.

This workshop is accessible to people of all ages, shapes, sizes, physical abilities or limitations: we adapt the yoga to your needs, safely.

$20 includes mat rental and a bonus gift:
Satyananda Yoga Nidra® MP4 download.

Please note that there are no refunds for this program.

Yoga Alliance CEUs available. Ask for a certificate form when you arrive.