Upcoming Events



Yoga at the Museum
"In Like a Lion & Out Like a Lamb"
with Gita
Saturday, Mar 18, 11-12:30

Navaratri
with Swami Atmarupa
Mar 28 - Apr 5
Mon-Thu 7:45-8:45 PM
Fri-Sun 5-6
FREE-Open to All

Beginners' Workshop
with Atmadarshan
Apr 1 - no fooling - 2-4 PM

Yama & Niyama Monthly Study Group
with Swami Atmarupa
Sundays, 4-5:30 PM
Apr 2, May 21, Jun 18, Jul 16, Aug 13, Sep 10, Oct 8, Nov 5
Attend one or all!

Eye Love Yoga
with Atmadarshan
Saturday, Apr 8, 2-4 PM




Devadhyanam, Debra Drew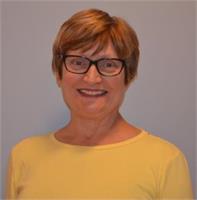 Deb Drew's 30 years of instructing high school English serves her well when she leads yoga classes around the world. Deb has experienced great physical benefits from yoga, especially after an auto accident that left her in some pain. She developed a more spiritual side to her practice through Yogic Studies and Teacher Training and teaches at Chardon United Methodist Church.
Devadhyanam, Debra Drew instructs the following:
This class increases core strength and flexibility through an exploration of classic postures such as triangle, half camel and the poses of Sun Salutation. Breathing practices and meditations increase lung capacity and relieve stress.




Learn yoga practices to create and maintain a strong, supple and healthy back. Many of these techniques can be used on and off the mat to prevent and heal many low back problems. This class focuses on learning healthy alignment, while strengthening, stretching and balancing the supporting structures of the spine. You will learn to recognize and strengthen the core. Breathing and guided meditations are included to help release deeply held tensions that often exacerbate back pain.