Devadhyanam, Debra Drew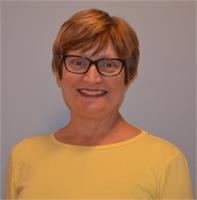 Deb Drew's 30 years of instructing high school English serves her well when she leads yoga classes around the world. Deb has experienced great physical benefits from yoga, especially after an auto accident that left her in some pain. She developed a more spiritual side to her practice through Yogic Studies and Teacher Training and teaches at Chardon United Methodist Church.
Devadhyanam, Debra Drew instructs the following:
These classes are suitable for beginners, those with health challenges, and more advanced practitioners of yoga who wish to refine and deepen their awareness.

Improve your flexibility, strength, and stamina and learn basic breathing and stress relief techniques that can help relieve and prevent degenerative conditions like arthritis, high blood pressure and back problems.




These classes are best suited to those with some previous yoga experience. This level of practice increases core strength and flexibility through an exploration of more classic postures and the poses of Sun Salutation. Breathing practices and meditations increase lung capacity and relieve stress.


Beginners may attend if they have good health and a good level of fitness. These classes are more challenging than Fundamental Yoga.




In the US approximately 18% of the population can be diagnosed with some form of anxiety disorder at any time. However, nearly everyone has experienced anxiety for various periods of time.

Major symptoms of anxiety affect the body, energy, emotions, mind, and spirit. Therefore, yoga is an excellent resource to alleviate anxiety, especially Satyananda Yoga. Satyananda Yoga integrates practices that address all aspects of our being, cultivating a state of awareness that can help you become more objective and present, resulting in decreased stress and anxiety.