Upcoming Events



Deep Relaxation - Science of Yoga Nidra
with Swami Atmarupa
Saturday, Jul 29, 2-4:15 PM



Beginners' Workshop


with Gita
Sunday, Aug 6, 10:30 AM-12:30 PM



Yama & Niyama Monthly Study Group


with Swami Atmarupa
Sundays, 4-5:30 PM
Aug 13, Sep 10, Oct 8, Nov 5
Attend one or all!



Yoga at the Museum


with Atmadarshan
Theme is Opposites
August 19, Saturday
11 AM-12:30 PM


2017 INDIA TRIP!
with Swami Atmarupa
Trip includes a course with Swami Niranjanananda, visits to two Ashrams, sightseeing and much more!
Nov. 25th-Dec. 19th


Raghunath, Sali Ryan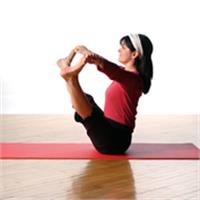 Raghunath's yoga practice has had a profound influence on her career as an educator, as she worked to introduce the use of movement, breathing and learning to be "still" and focused into the school system. She became a yoga instructor so that she could share with others the benefits she has enjoyed from her own practice.
Raghunath, Sali Ryan instructs the following:
These classes are best suited to those with some previous yoga experience. This level of practice increases core strength and flexibility through an exploration of more classic postures and the poses of Sun Salutation. Breathing practices and meditations increase lung capacity and relieve stress.


Beginners may attend if they have good health and a good level of fitness. These classes are more challenging than Fundamental Yoga.