Upcoming Events
with Sandy Gross
6pm to 8pm
12/4, 12/11, 12/18
with Swami Atmarupa & Sandy Gross
12/7, 12/9, 1/11, 1/13, 2/8, 2/10
with Swami Atmarupa
Friday, Dec 7, 7-8:30 AM
Open to All-Please Preregister
with Deb Smith
Sunday, Dec 9
3:30pm to 5:30pm

Raghunath, Sali Ryan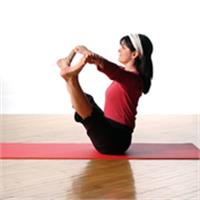 Raghunath's yoga practice has had a profound influence on her career as an educator, as she worked to introduce the use of movement, breathing and learning to be "still" and focused into the school system. She became a yoga instructor so that she could share with others the benefits she has enjoyed from her own practice.
Raghunath, Sali Ryan instructs the following:
Improve cardiovascular health and upper body strength with flowing Sun Salutation and more challenging asanas. You will also develop mental focus and concentration through more advanced meditative practices.