Upcoming Events



Codes for Joy: Yamas & Niyamas
with Swami Atmarupa
Saturday, Feb 18, 2-4 PM

Maha Shivaratri
with Sannyasi Atmadarshan
Friday, Feb 24, 7-8 PM
Saturday, Feb 25, 4-7 PM
Full program includes chanting & kirtan!

Align Your Body
with Denise Clement
Saturday, Mar 4, 2 - 4 PM

Yama & Niyama Monthly Study Group
with Swami Atmarupa
Sundays, 4-5:30 PM
Mar 5, Apr 2, May 21, Jun 18, Jul 16, Aug 13, Sep 10, Oct 8, Nov 5
Attend one or all!

Live Your Best Life
An Intro to the Bhagavad Gita
with Atmadarshan
Saturday, Mar 11, 2-4 PM



Atmadarshan, Laura Santoro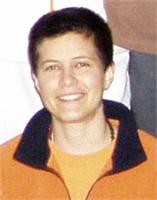 Atmadarshan has used yoga to reduce her allergies and eliminate her need for prescription eyeglasses, which she had been wearing for decades due to astigmatism. Her unique background in biological psychiatry, martial arts and public speaking, combined with her extensive yoga teaching, make her a sought-after instructor.
Atmadarshan, Laura Santoro instructs the following:
Yoga can help you feel better mentally and emotionally, as well as physically. In this workshop, you will learn

* the basics of yoga psychology

* how yoga psychology is different than, yet compliments, Western psychology

* how different yoga practices are used to manage depression, anxiety, PTSD, and other common conditions of the mind

This class will include both theory and practice. Wear comfortable clothing and bring your mat, or rent one for $2 whenyou arrive.

Atmadarshan has a psychology degree from Case Western Reserve University and worked in the laboratory of biological psychology and in a locked psychiatric unit. She is second author of a paper on biological measures predicting medication response and teaches yoga psychology internationally.

Yoga Alliance CEUs are available for this event.




A more vigorous class for increasing fitness. Includes breathwork & meditation. Prior yoga experience and knowledge of sun salutation is helpful.




Learn yogic breathing techniques and sitting meditations to achieve mindfulness and better health.




This class increases core strength and flexibility through an exploration of classic postures such as triangle, half camel and the poses of Sun Salutation. Breathing practices and meditations increase lung capacity and relieve stress.




Harness your power of inner transformation! Maha Shivaratri is considered an auspicious time for new beginnings, including starting (or re-starting) any yoga practice. Stories, chanting, kirtans and more will inspire you to create lasting change in your life.

By donation & open to all.

You may attend one or both evenings.

PLEASE pre-register by going to the "Class" tab and selecting the date(s) you plan to attend.

Arrive 10-15 minutes early. As this is an after-hours event, doors will be locked at the start of the program.



Friday, February 24 7:00-8:00 pm (Basic program)

Saturday, February 25 4:00-7:00 pm (Full program*)




*You may leave early during the full program. Full program includes classical Tantric rituals such as havan




In the US approximately 18% of the population can be diagnosed with some form of anxiety disorder at any time. However, nearly everyone has experienced anxiety for various periods of time.

Major symptoms of anxiety affect the body, energy, emotions, mind, and spirit. Therefore, yoga is an excellent resource to alleviate anxiety, especially Satyananda Yoga. Satyananda Yoga integrates practices that address all aspects of our being, cultivating a state of awareness that can help you become more objective and present, resulting in decreased stress and anxiety.




Improve your flexibility, strength, and stamina and learn basic breathing and stress relief techniques. The practices in Foundation A can help relieve and prevent degenerative conditions like arthritis, high blood pressure and back problems.



Suitable for all regardless of fitness level, health conditions or age. Teachers will provide modifications for your unique needs in this non-competitive environment.




Do you want to bring the peace and ease of yoga into your daily life? The Bhagavad Gita can show you how to do this and how to

Make decisions that are in line with your deepest needs.
Harness your anxieties and fears to make profound life changes.
Live a more fulfilling, authentic life.

All are welcome to this lecture-based workshop - wear whatever you want with the option to sit in a chair for comfort. Bring your pad and pen if you enjoy taking notes!

Investment: $30 by March 6; $35 thereafter

Saturday, March 11, 2-4 pm

Your instructor, Atmadarshan, uses story-telling and humor to bring the theory of yoga to life. Atmadarshan speaks internationally on the Bhagavad Gita and is currently writing her own translation and commentary on this work.

Yoga Alliance & SY CEUs available. Ask for a certificate form when you arrive.

Refunds, less a $25 processing fee, are available up to one week before workshop date as credit toward another Atma Center workshop or studio class. NO REFUNDS given thereafter.