Upcoming Events



Yoga at the Museum
"In Like a Lion & Out Like a Lamb"
with Gita
Saturday, Mar 18, 11-12:30

Navaratri
with Swami Atmarupa
Mar 28 - Apr 5
Mon-Thu 7:45-8:45 PM
Fri-Sun 5-6
FREE-Open to All

Beginners' Workshop
with Atmadarshan
Apr 1 - no fooling - 2-4 PM

Yama & Niyama Monthly Study Group
with Swami Atmarupa
Sundays, 4-5:30 PM
Apr 2, May 21, Jun 18, Jul 16, Aug 13, Sep 10, Oct 8, Nov 5
Attend one or all!

Eye Love Yoga
with Atmadarshan
Saturday, Apr 8, 2-4 PM




Atmadarshan, Laura Santoro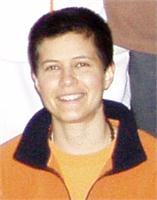 Atmadarshan has used yoga to reduce her allergies and eliminate her need for prescription eyeglasses, which she had been wearing for decades due to astigmatism. Her unique background in biological psychiatry, martial arts and public speaking, combined with her extensive yoga teaching, make her a sought-after instructor.
Atmadarshan, Laura Santoro instructs the following:
Yoga can help you feel better mentally and emotionally, as well as physically. In this workshop, you will learn

* the basics of yoga psychology

* how yoga psychology is different than, yet compliments, Western psychology

* how different yoga practices are used to manage depression, anxiety, PTSD, and other common conditions of the mind

This class will include both theory and practice. Wear comfortable clothing and bring your mat, or rent one for $2 whenyou arrive.

Atmadarshan has a psychology degree from Case Western Reserve University and worked in the laboratory of biological psychology and in a locked psychiatric unit. She is second author of a paper on biological measures predicting medication response and teaches yoga psychology internationally.

Yoga Alliance CEUs are available for this event.




Learn yogic breathing techniques and sitting meditations to achieve mindfulness and better health.




This class increases core strength and flexibility through an exploration of classic postures such as triangle, half camel and the poses of Sun Salutation. Breathing practices and meditations increase lung capacity and relieve stress.




Improve your flexibility, strength, and stamina and learn basic breathing and stress relief techniques. The practices in Foundation A can help relieve and prevent degenerative conditions like arthritis, high blood pressure and back problems.



Suitable for all regardless of fitness level, health conditions or age. Teachers will provide modifications for your unique needs in this non-competitive environment.




In the US approximately 18% of the population can be diagnosed with some form of anxiety disorder at any time. However, nearly everyone has experienced anxiety for various periods of time.

Major symptoms of anxiety affect the body, energy, emotions, mind, and spirit. Therefore, yoga is an excellent resource to alleviate anxiety, especially Satyananda Yoga. Satyananda Yoga integrates practices that address all aspects of our being, cultivating a state of awareness that can help you become more objective and present, resulting in decreased stress and anxiety.




Learn the basics of yoga in a supportive environment. Includes a sample class and a discussion:

- What is yoga?

- How can I get the most out of my yoga practice?

- What do the words "asana" and "pranayama" mean?

- What makes this style of yoga unique?

… and more.

ENROLLMENT IS LIMITED to assure that you receive the personalized attention you deserve.

This workshop is accessible to people of all ages, shapes, sizes, physical abilities or limitations: we adapt the yoga to your needs, safely.

$20 includes mat rental and a bonus gift:
Satyananda Yoga Nidra® MP4 download.

Please note that there are no refunds for this program.

Yoga Alliance CEUs available. Ask for a certificate form when you arrive.




Join a group chanting of the Maha Mrtyunjaya Mantra 108 times every Saturday from 4:30-5 pm. This mantra, chanted on Saturdays at The Bihar School of Yoga in India and Satyananda ashrams around the world, is believed to encourage healing. Names of people in need of support may be added to a list which is read and remembered before each chanting session.




Do you experience eye fatigue or strain including pain, burning or itching of the eyes?


Do you get tension headaches?


Have trouble focusing your thoughts?

Perhaps you wear glasses or contacts and long hours at the computer are further deteriorating your vision?

Join Atma Center teacher Atmadarshan for a special workshop on Yoga and Eye Health.

You'll learn:
- how to exercise the eyes and actually improve your vision
- how stiff necks and shoulders contribute to vision problems and how to change that
- how stress and anxiety contribute to vision problems and how to change that
- how to increase your ability to focus and concentrate for better productivity

Your instructor, Atmadarshan, has been teaching Satyananda Yoga® since 2001 and has personally reversed her vision problems. She started to wear glasses in childhood and followed with hard contacts to address the astigmatism in both of her eyes. Within months of starting the practices she will teach you in this class, her prescription began to decrease and now she no longer wears glasses or contacts. She believes that over the years, these practices have saved her hundreds of dollars in optical exams and eyeware.

Besides specific exercises that strengthen and stretch the muscles of the eyes, this class will also include general stretching for the neck, shoulders and spine, as well as breathing practices and a short meditation.

Expect to leave this class with the tools to
- improve your vision
- reduce tension headaches
- reduce general stress plus emotional and physical tension
- increase focus and concentration

Anther reason why Eye Love Yoga! would be great for you: http://www.ncbi.nlm.nih.gov/pubmed/16043863


Investment: $35 if paid by April 3rd, $40 thereafter



Yoga Alliance CEUs available.






Must have completed at least 6 months of yoga nidra/meditation classes and obtain permission of teacher.