Yoga Nidra/Meditation Class (Open to all)
This class is taught by: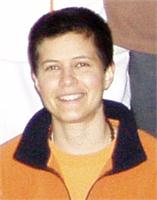 Atmadarshan has used yoga to reduce her allergies and eliminate her need for prescription eyeglasses, which she had been wearing for decades due to astigmatism. Her unique background in biological psychiatry, martial arts and public speaking, combined with her extensive yoga teaching, make her a sought-after instructor.
Learn different types of meditation and get ideas for developing an individual practice. The theory and technique of beginning pratyahara (sensory withdrawal) and dharana (concentration) are taught.
Upcoming classes: