Yoga Nidra/Meditation Class (Open to all)
This class is taught by: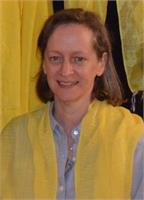 Nityatara
has been a yoga student for more than 30 years. She is registered at the highest level with the Yoga Alliance and holds a 1,000-hour certification in Yoga Therapy through Integrative Yoga Therapy (IYT). Nityatara is an Ayurvedic Consultant and Reiki Master. She has earned qualifications in Yin Yoga, Phoenix Rising Yoga Therapy, Therapeutic and Remedial Massage, and Clinical Aromatherapy.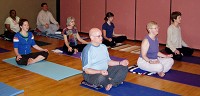 Learn different types of meditation and get ideas for developing an individual practice. The theory and technique of beginning pratyahara (sensory withdrawal) and dharana (concentration) are taught.
Upcoming classes: