Upcoming Events



Codes for Joy: Yamas & Niyamas
with Swami Atmarupa
Saturday, Feb 18, 2-4 PM

Maha Shivaratri
with Sannyasi Atmadarshan
Friday, Feb 24, 7-8 PM
Saturday, Feb 25, 4-7 PM
Full program includes chanting & kirtan!

Align Your Body
with Denise Clement
Saturday, Mar 4, 2 - 4 PM

Yama & Niyama Monthly Study Group
with Swami Atmarupa
Sundays, 4-5:30 PM
Mar 5, Apr 2, May 21, Jun 18, Jul 16, Aug 13, Sep 10, Oct 8, Nov 5
Attend one or all!

Live Your Best Life
An Intro to the Bhagavad Gita
with Atmadarshan
Saturday, Mar 11, 2-4 PM



Intermediate (Permission Needed)
This class is taught by: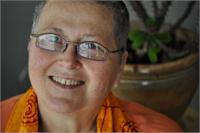 Swami Atmarupa is the Founder and Director of the Atma Center. She practiced anesthesia for 25 years and has been teaching yoga for over 15 years. She is also a member of the International Association of Yoga Therapists.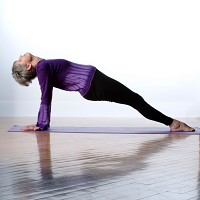 Deepen your practice by exploring the theory behind more advanced postures, breathing practices, meditation techniques, and mudras. Be able to comfortably perform 6 rounds of full Satyananda Yoga Sun Salutation, know basic breathing techniques such as nadi shodana and ujjayi, and sit comfortably still for at least 15 minutes. Please speak with an instructor or phone 216-371-9760 to obtain permission to attend, especially after the first week of a session.
Upcoming classes:
Sun

Feb 19 8:30 am - 10:00 am

with

Swami Atmarupa

(Beverly Singh)




Sign Up

Sun

Feb 26 8:30 am - 10:00 am

with

Swami Atmarupa

(Beverly Singh)




Sign Up

Sun

Mar 05 8:30 am - 10:00 am

with

Swami Atmarupa

(Beverly Singh)




Sign Up

Sun

Mar 12 8:30 am - 10:00 am

with

Swami Atmarupa

(Beverly Singh)




Sign Up

Sun

Mar 19 8:30 am - 10:00 am

with

Swami Atmarupa

(Beverly Singh)




Sign Up

Sun

Mar 26 8:30 am - 10:00 am

with

Swami Atmarupa

(Beverly Singh)




Sign Up

Sun

Apr 02 8:30 am - 10:00 am

with

Swami Atmarupa

(Beverly Singh)




Sign Up

Sun

Apr 09 8:30 am - 10:00 am

with

Swami Atmarupa

(Beverly Singh)




Sign Up

Sun

Apr 16 8:30 am - 10:00 am

with

Swami Atmarupa

(Beverly Singh)




Sun

Apr 23 8:30 am - 10:00 am

with

Swami Atmarupa

(Beverly Singh)