Upcoming Events
with Sandy Gross
6pm to 8pm
12/4, 12/11, 12/18
with Swami Atmarupa & Sandy Gross
12/7, 12/9, 1/11, 1/13, 2/8, 2/10
with Swami Atmarupa
Friday, Dec 7, 7-8:30 AM
Open to All-Please Preregister
with Deb Smith
Sunday, Dec 9
3:30pm to 5:30pm

Foundation B/C
This class is taught by: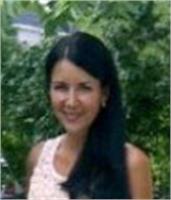 Gita has been a student of Satyananda Yoga since 1998. She credits the Satyananda discipline with helping her overcome a nagging back injury. She is a level 2 accredited Satyananda Yoga® Teacher and holds a Diploma of Satyananda Yoga Teaching.
Foundation B/C is the perfect class for those who want a bit more of a challenge but don't feel they are quite ready for Foundation C. Modifications will be provided as needed.
Upcoming classes: