Upcoming Events



Beginners' Yoga Workshop
with Swami Atmarupa
Sunday, May 21
1:00-3:00 PM

Yama & Niyama Monthly Study Group
with Swami Atmarupa
Sundays, 4-5:30 PM


May 21,

Jun 18, Jul 16, Aug 13, Sep 10, Oct 8, Nov 5
Attend one or all!


2017 INDIA TRIP!
with Swami Atmarupa
Trip includes a course with Swami Niranjanananda, visits to two Ashrams, sightseeing and much more!
Nov. 25th-Dec. 19th


Strengthen & Tone
This class is taught by: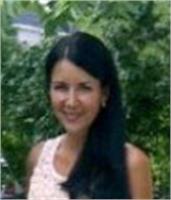 Gita has been a student of Satyananda Yoga since 1998. She credits the Satyananda discipline with helping her overcome a nagging back injury. She is a level 2 accredited Satyananda Yoga® Teacher and holds a Diploma of Satyananda Yoga Teaching.
A more vigorous class for increasing fitness. Includes breathwork & meditation. Prior yoga experience and knowledge of sun salutation is helpful.
Upcoming classes:
Sign Up

Mon

Jun 05 9:30 am - 10:45 am

with

Gita, Lynn

Kennedy




Sign Up

Mon

Jun 12 9:30 am - 10:45 am

with

Gita, Lynn

Kennedy




Sign Up

Mon

Jun 19 9:30 am - 10:45 am

with

Gita, Lynn

Kennedy




Sign Up

Mon

Jun 26 9:30 am - 10:45 am

with

Gita, Lynn

Kennedy




Sign Up

Mon

Jul 03 9:30 am - 10:45 am

with

Gita, Lynn

Kennedy




Sign Up

Mon

Jul 10 9:30 am - 10:45 am

with

Gita, Lynn

Kennedy




Sign Up

Mon

Jul 17 9:30 am - 10:45 am

with

Gita, Lynn

Kennedy




Sign Up

Mon

Jul 24 9:30 am - 10:45 am

with

Gita, Lynn

Kennedy




Mon

Jul 31 9:30 am - 10:45 am

with

Gita, Lynn

Kennedy