Upcoming Events
with Sandy Gross
6pm to 8pm
12/4, 12/11, 12/18
with Swami Atmarupa & Sandy Gross
12/7, 12/9, 1/11, 1/13, 2/8, 2/10
with Swami Atmarupa
Friday, Dec 7, 7-8:30 AM
Open to All-Please Preregister
with Deb Smith
Sunday, Dec 9
3:30pm to 5:30pm

Foundation B (aka Classical)
This class is taught by:
Deb Smith's professional background as an anesthetist and a massothrapist enables her to handle a wide variety of physical concerns. Deb can tailor practices to your unique anatomical structure and needs, allowing you to deepen your yoga practice with safety and confidence.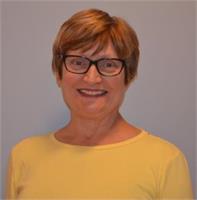 Deb Drew's 30 years of instructing high school English serves her well when she leads yoga classes around the world. Deb has experienced great physical benefits from yoga, especially after an auto accident that left her in some pain. She developed a more spiritual side to her practice through Yogic Studies and Teacher Training and teaches at Chardon United Methodist Church.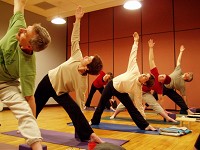 This class increases core strength and flexibility through an exploration of classic postures such as triangle, half camel and the poses of Sun Salutation. Breathing practices and meditations increase lung capacity and relieve stress.
Upcoming classes: