Upcoming Events



Beginners' Yoga Workshop
with Swami Atmarupa
Sunday, May 21
1:00-3:00 PM

Yama & Niyama Monthly Study Group
with Swami Atmarupa
Sundays, 4-5:30 PM


May 21,

Jun 18, Jul 16, Aug 13, Sep 10, Oct 8, Nov 5
Attend one or all!


2017 INDIA TRIP!
with Swami Atmarupa
Trip includes a course with Swami Niranjanananda, visits to two Ashrams, sightseeing and much more!
Nov. 25th-Dec. 19th


All Levels (Open to All)
This class is taught by: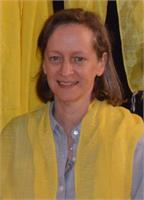 Nityatara
has been a yoga student for more than 30 years. She is registered at the highest level with the Yoga Alliance and holds a 1,000-hour certification in Yoga Therapy through Integrative Yoga Therapy (IYT). Nityatara is an Ayurvedic Consultant and Reiki Master. She has earned qualifications in Yin Yoga, Phoenix Rising Yoga Therapy, Therapeutic and Remedial Massage, and Clinical Aromatherapy.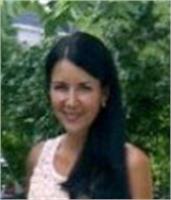 Gita has been a student of Satyananda Yoga since 1998. She credits the Satyananda discipline with helping her overcome a nagging back injury. She is a level 2 accredited Satyananda Yoga® Teacher and holds a Diploma of Satyananda Yoga Teaching.
Each technique in this class is presented with different options so you get a practice customized for your own strengths and needs. Every class includes yoga postures for strength and flexibility along with breathing practices and meditation for stress relief.
Upcoming classes:
Sign Up

Mon

May 29 9:30 am - 10:45 am

with

Nityatara,

Cathy Prescott




Sign Up

Fri

Jun 02 12:15 pm - 1:15 pm

with

Gita, Lynn

Kennedy




Sign Up

Fri

Jun 09 12:15 pm - 1:15 pm

with

Gita, Lynn

Kennedy




Sign Up

Fri

Jun 16 12:15 pm - 1:15 pm

with

Gita, Lynn

Kennedy




Sign Up

Fri

Jun 23 12:15 pm - 1:15 pm

with

Gita, Lynn

Kennedy




Sign Up

Fri

Jun 30 12:15 pm - 1:15 pm

with

Gita, Lynn

Kennedy




Sign Up

Fri

Jul 07 12:15 pm - 1:15 pm

with

Gita, Lynn

Kennedy




Sign Up

Fri

Jul 14 12:15 pm - 1:15 pm

with

Gita, Lynn

Kennedy




Sign Up

Fri

Jul 21 12:15 pm - 1:15 pm

with

Gita, Lynn

Kennedy




Fri

Jul 28 12:15 pm - 1:15 pm

with

Gita, Lynn

Kennedy




Fri

Aug 04 12:15 pm - 1:15 pm

with

Gita, Lynn

Kennedy




Fri

Aug 11 12:15 pm - 1:15 pm

with

Gita, Lynn

Kennedy




Fri

Aug 18 12:15 pm - 1:15 pm

with

Gita, Lynn

Kennedy




Fri

Aug 25 12:15 pm - 1:15 pm

with

Gita, Lynn

Kennedy




Fri

Sep 01 12:15 pm - 1:15 pm

with

Gita, Lynn

Kennedy




Fri

Sep 08 12:15 pm - 1:15 pm

with

Gita, Lynn

Kennedy




Fri

Sep 15 12:15 pm - 1:15 pm

with

Gita, Lynn

Kennedy




Fri

Sep 22 12:15 pm - 1:15 pm

with

Gita, Lynn

Kennedy