Upcoming Events



Yoga at the Museum
"In Like a Lion & Out Like a Lamb"
with Gita
Saturday, Mar 18, 11-12:30

Navaratri
with Swami Atmarupa
Mar 28 - Apr 5
Mon-Thu 7:45-8:45 PM
Fri-Sun 5-6
FREE-Open to All

Beginners' Workshop
with Atmadarshan
Apr 1 - no fooling - 2-4 PM

Yama & Niyama Monthly Study Group
with Swami Atmarupa
Sundays, 4-5:30 PM
Apr 2, May 21, Jun 18, Jul 16, Aug 13, Sep 10, Oct 8, Nov 5
Attend one or all!

Eye Love Yoga
with Atmadarshan
Saturday, Apr 8, 2-4 PM




Level 2 Yoga Nidra/Meditation (Permission Needed)
This class is taught by: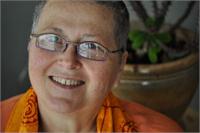 Swami Atmarupa is the Founder and Director of the Atma Center. She practiced anesthesia for 25 years and has been teaching yoga for over 15 years. She is also a member of the International Association of Yoga Therapists.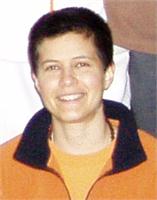 Atmadarshan has used yoga to reduce her allergies and eliminate her need for prescription eyeglasses, which she had been wearing for decades due to astigmatism. Her unique background in biological psychiatry, martial arts and public speaking, combined with her extensive yoga teaching, make her a sought-after instructor.
Must have completed at least 6 months of yoga nidra/meditation classes and obtain permission of teacher.
Upcoming classes: