Upcoming Events



Codes for Joy: Yamas & Niyamas
with Swami Atmarupa
Saturday, Feb 18, 2-4 PM

Maha Shivaratri
with Sannyasi Atmadarshan
Friday, Feb 24, 7-8 PM
Saturday, Feb 25, 4-7 PM
Full program includes chanting & kirtan!

Align Your Body
with Denise Clement
Saturday, Mar 4, 2 - 4 PM

Yama & Niyama Monthly Study Group
with Swami Atmarupa
Sundays, 4-5:30 PM
Mar 5, Apr 2, May 21, Jun 18, Jul 16, Aug 13, Sep 10, Oct 8, Nov 5
Attend one or all!

Live Your Best Life
An Intro to the Bhagavad Gita
with Atmadarshan
Saturday, Mar 11, 2-4 PM



Level 2 Yoga Nidra/Meditation (Permission Needed)
This class is taught by: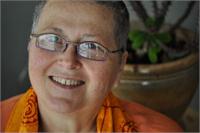 Swami Atmarupa is the Founder and Director of the Atma Center. She practiced anesthesia for 25 years and has been teaching yoga for over 15 years. She is also a member of the International Association of Yoga Therapists.
Must have completed at least 6 months of yoga nidra/meditation classes and obtain permission of teacher.
Upcoming classes: