Upcoming Events



Yoga at the Museum
"In Like a Lion & Out Like a Lamb"
with Gita
Saturday, Mar 18, 11-12:30

Navaratri
with Swami Atmarupa
Mar 28 - Apr 5
Mon-Thu 7:45-8:45 PM
Fri-Sun 5-6
FREE-Open to All

Beginners' Workshop
with Atmadarshan
Apr 1 - no fooling - 2-4 PM

Yama & Niyama Monthly Study Group
with Swami Atmarupa
Sundays, 4-5:30 PM
Apr 2, May 21, Jun 18, Jul 16, Aug 13, Sep 10, Oct 8, Nov 5
Attend one or all!

Eye Love Yoga
with Atmadarshan
Saturday, Apr 8, 2-4 PM




Mahamrtyunjaya Mantra Chanting (Open to All)
This class is taught by: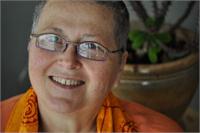 Swami Atmarupa is the Founder and Director of the Atma Center. She practiced anesthesia for 25 years and has been teaching yoga for over 15 years. She is also a member of the International Association of Yoga Therapists.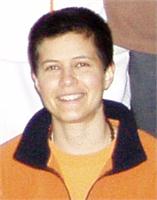 Atmadarshan has used yoga to reduce her allergies and eliminate her need for prescription eyeglasses, which she had been wearing for decades due to astigmatism. Her unique background in biological psychiatry, martial arts and public speaking, combined with her extensive yoga teaching, make her a sought-after instructor.
Join a group chanting of the Maha Mrtyunjaya Mantra 108 times every Saturday from 4:30-5 pm. This mantra, chanted on Saturdays at The Bihar School of Yoga in India and Satyananda ashrams around the world, is believed to encourage healing. Names of people in need of support may be added to a list which is read and remembered before each chanting session.
Upcoming classes:
Sign Up

Sat

Apr 01 4:30 pm - 5:00 pm

with

Swami Atmarupa

(Beverly Singh)




Sign Up

Sat

Apr 08 4:30 pm - 5:00 pm

with

Atmadarshan,

Laura Santoro




Sign Up

Sat

Apr 15 4:30 pm - 5:00 pm

with

Atmadarshan,

Laura Santoro




Sign Up

Sat

Apr 22 4:30 pm - 5:00 pm

with

Swami Atmarupa

(Beverly Singh)




Sign Up

Sat

Apr 29 4:30 pm - 5:00 pm

with

Swami Atmarupa

(Beverly Singh)




Sign Up

Sat

May 06 4:30 pm - 5:00 pm

with

Swami Atmarupa

(Beverly Singh)




Sign Up

Sat

May 13 4:30 pm - 5:00 pm

with

Swami Atmarupa

(Beverly Singh)




Sign Up

Sat

May 20 4:30 pm - 5:00 pm

with

Swami Atmarupa

(Beverly Singh)




Sign Up

Sat

May 27 4:30 pm - 5:00 pm

with

Swami Atmarupa

(Beverly Singh)




Sat

Jun 03 4:30 pm - 5:00 pm

with

Swami Atmarupa

(Beverly Singh)




Sat

Jun 10 4:30 pm - 5:00 pm

with

Swami Atmarupa

(Beverly Singh)




Sat

Jun 17 4:30 pm - 5:00 pm

with

Swami Atmarupa

(Beverly Singh)




Sat

Jun 24 4:30 pm - 5:00 pm

with

Swami Atmarupa

(Beverly Singh)




Sat

Jul 01 4:30 pm - 5:00 pm

with

Swami Atmarupa

(Beverly Singh)




Sat

Jul 08 4:30 pm - 5:00 pm

with

Swami Atmarupa

(Beverly Singh)




Sat

Jul 15 4:30 pm - 5:00 pm

with

Swami Atmarupa

(Beverly Singh)




Sat

Jul 22 4:30 pm - 5:00 pm

with

Swami Atmarupa

(Beverly Singh)