Upcoming Events



Deep Relaxation - Science of Yoga Nidra
with Swami Atmarupa
Saturday, Jul 29, 2-4:15 PM



Beginners' Workshop


with Gita
Sunday, Aug 6, 10:30 AM-12:30 PM



Yama & Niyama Monthly Study Group


with Swami Atmarupa
Sundays, 4-5:30 PM
Aug 13, Sep 10, Oct 8, Nov 5
Attend one or all!



Yoga at the Museum


with Atmadarshan
Theme is Opposites
August 19, Saturday
11 AM-12:30 PM


2017 INDIA TRIP!
with Swami Atmarupa
Trip includes a course with Swami Niranjanananda, visits to two Ashrams, sightseeing and much more!
Nov. 25th-Dec. 19th


Yoga for Anxiety (Open to All)
This class is taught by: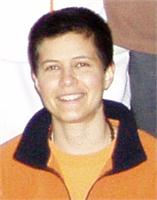 Atmadarshan has used yoga to reduce her allergies and eliminate her need for prescription eyeglasses, which she had been wearing for decades due to astigmatism. Her unique background in biological psychiatry, martial arts and public speaking, combined with her extensive yoga teaching, make her a sought-after instructor.
In the US approximately 18% of the population can be diagnosed with some form of anxiety disorder at any time. However, nearly everyone has experienced anxiety for various periods of time.

Major symptoms of anxiety affect the body, energy, emotions, mind, and spirit. Therefore, yoga is an excellent resource to alleviate anxiety, especially Satyananda Yoga. Satyananda Yoga integrates practices that address all aspects of our being, cultivating a state of awareness that can help you become more objective and present, resulting in decreased stress and anxiety.
Upcoming classes: